Astronomical Clock Building
Last updates:
- You are welcome at the exposition around Pieter
in the Eise Eisinga Planetarium in Franeker
from 6th of July 2014 onward -
February 2014


-- Newest Links --

The orrery of professor Jules Verne (You Tube)

English Astronomical Longcase Clock - Andreas Nilsson; The Astronomical Clocks of Rasmus S°rnes - Robert Rusell; The Clocks of Leendert Prins - Ptolemy's Course of the Planets displayed by Clockwork - The Model Engineer Support Page -- My Astrolabe and Horologium - Sean Gallagher; Negative Space -The Pouvillon Restoration Project - Peter Held; Uhrenbau Ein Werkbuch - Richard Wymarc; The Astrolabe Project - Wooden Clocks/ Holzrńderuhren - Heiner Thiessen; New- Equinox Sun dial - Bob Warfield; CNC Cookbook - Zuylenburgh Planetarium


As hobby, I built several Astronomical Clocks over the last years.
I had to learn a lot, design, calculation, how to make wheels and other parts.
Many tools had to be made, it took a lot of time and effort.

As a young boy sitting in the backyard in a cold winter night, I enjoyed the night Sky with thousands of sparkling stars, it was just after the Second World War and there was almost no disturbing light, sound carried for miles, I will never forget it. Many times I visited the famous Eise Eisinga Planetarium in my hometown, my lifetime love for astronomy and mechanics was born.
My first Clock with only Sky and Sun
1998-2000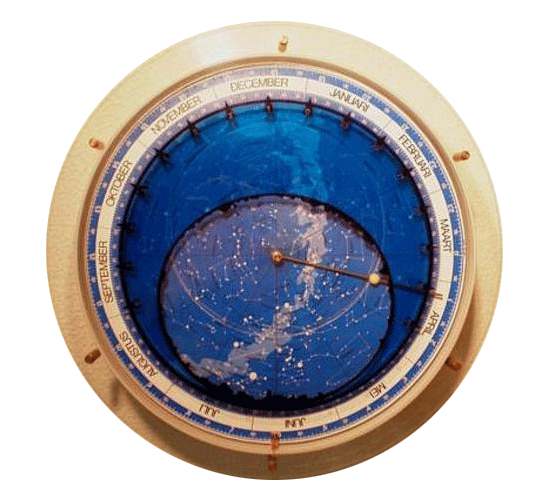 Second Clock with Sky, Sun and Moon
2000-2002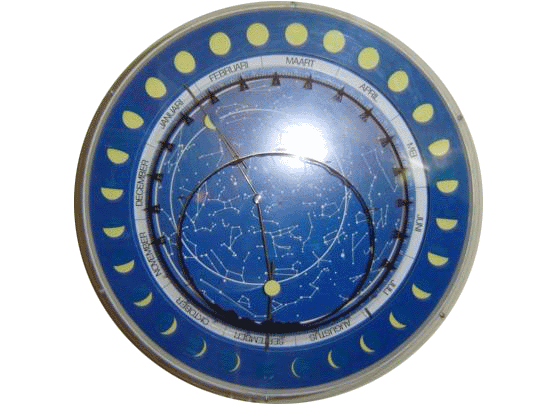 This clock shows the Sky moving in one year, the Sun in 24 hours and the Moon in mean time.
Sun and Moon are moving in the ecliptic
Astronomical Clock as described in Britten's handbook
2002-2008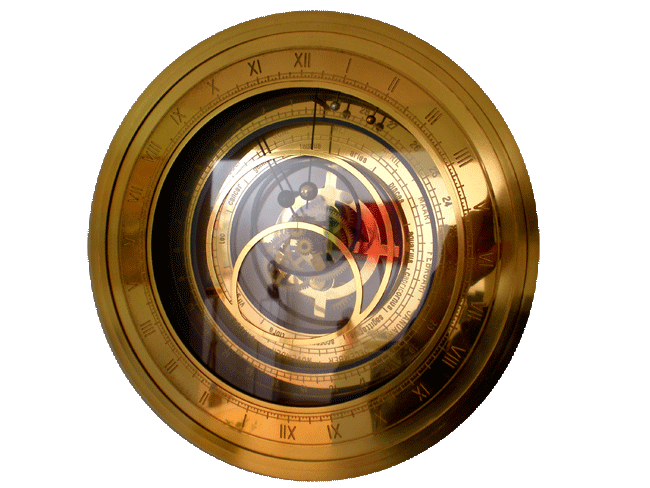 The latest Astronomical Timepiece
The Hospice Clock
2007-2008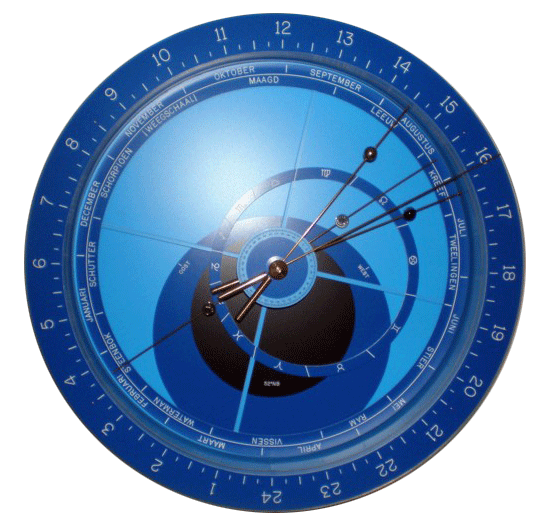 Astronomical Clock with Equation of Time indication
2008-2009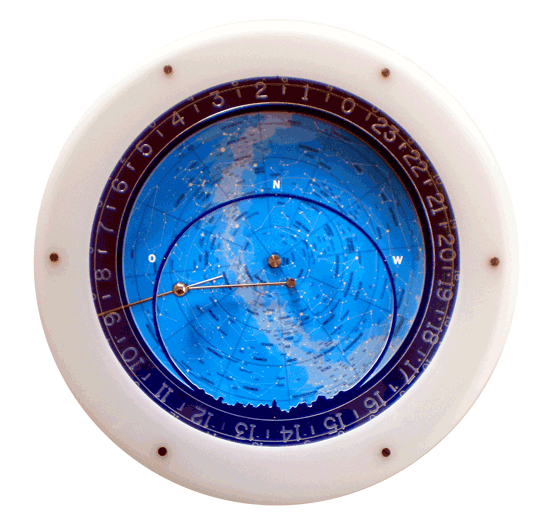 Astro Clock with Sun moving in the Ecliptic
(Showing date and 30 degree Zodiac signs)
2011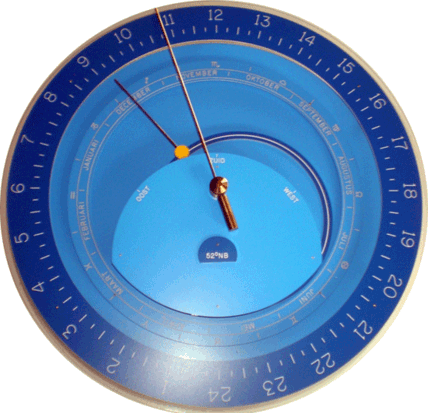 Astronomical Clock with Perpetual Calendar mechanism after Brocot
2009 - 2011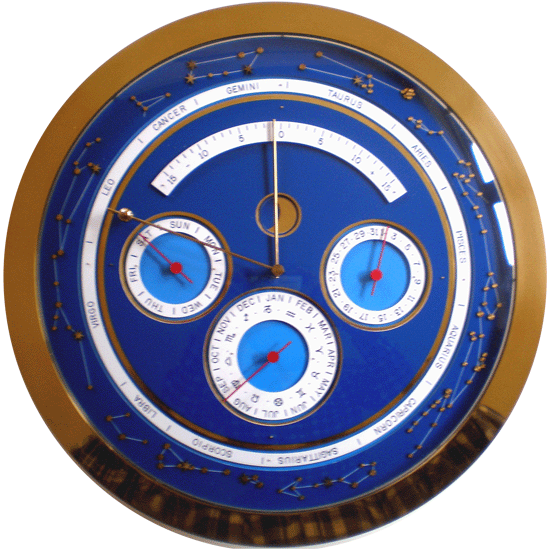 The Cellarius Clock Project

2011 - 2012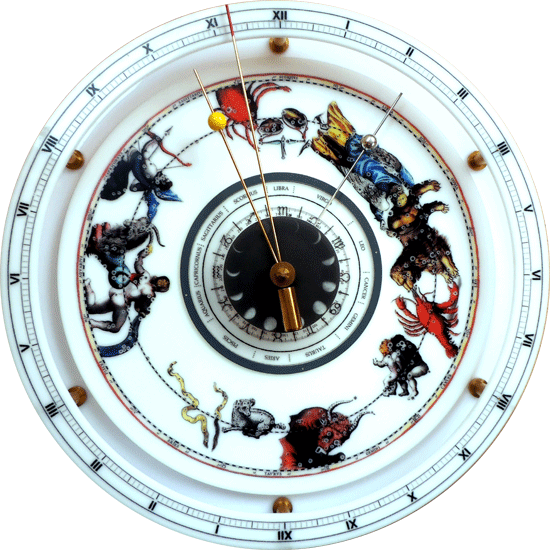 Future Clock Project

2006 - 201?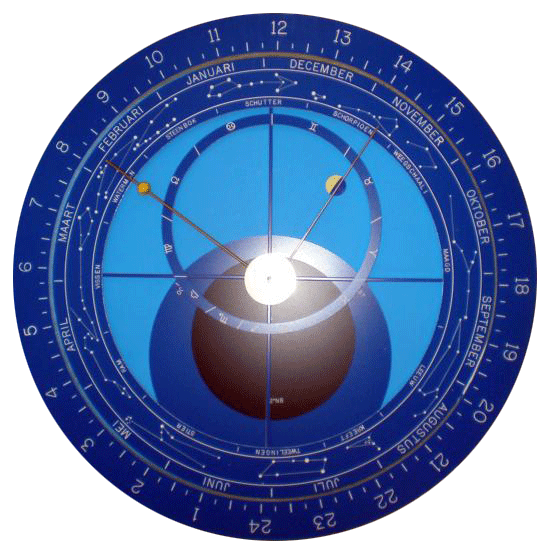 Children's Clock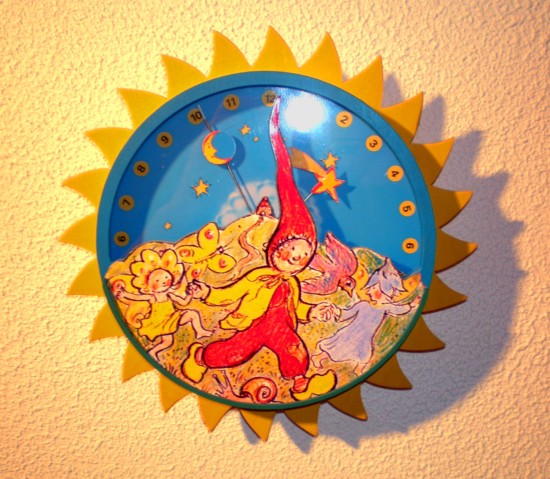 Non mechanical Astronomical Clock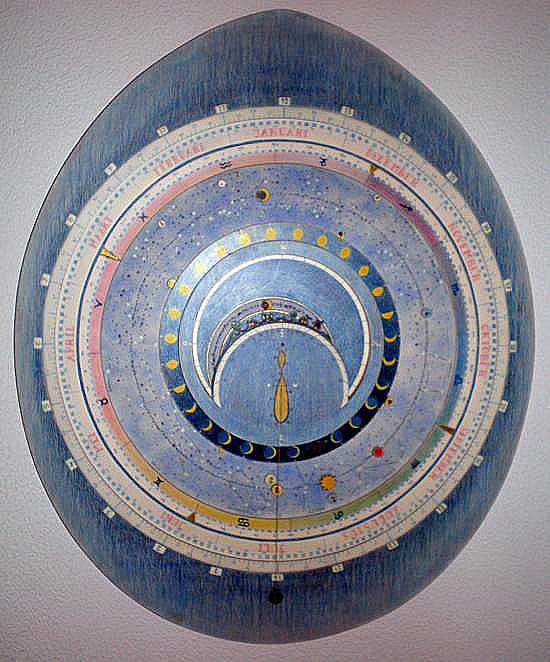 Clock as gift for Planetarium Zuylenburgh
2010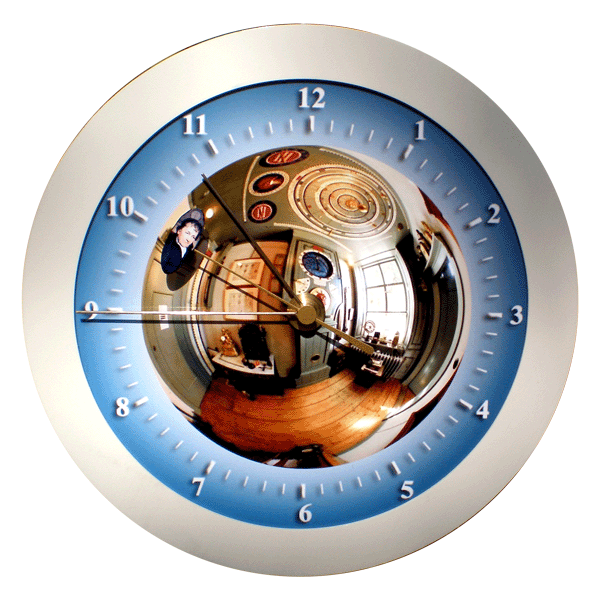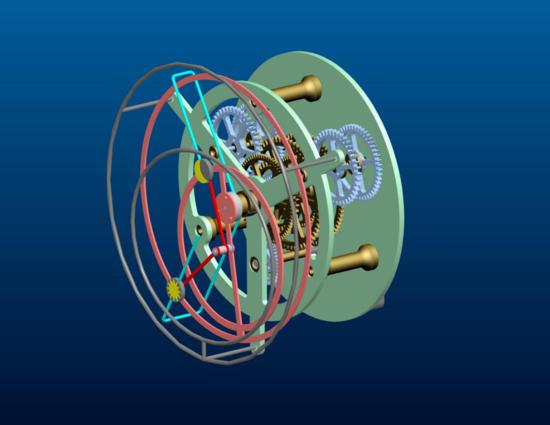 - New 3D computer drawings from the second clock, made by Peter Held -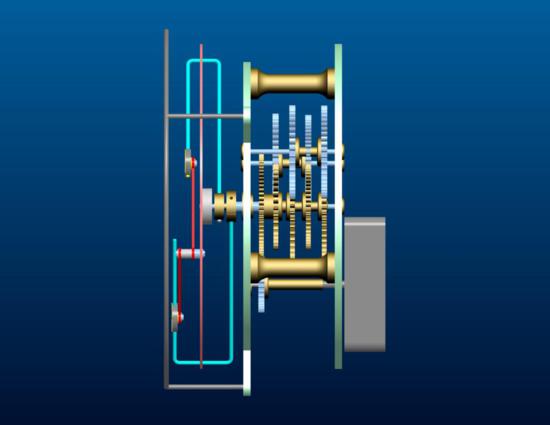 Antikytera Mechanism/ Astrolabes/ Books/ Clock Builders/ Institutes/ /Metalworking Sites/ Orrery Builders/ Planetariums/ Planispheres/ Software/ Sundials/ Watch and Clock Building Information
At work
Making parts for the hospice clock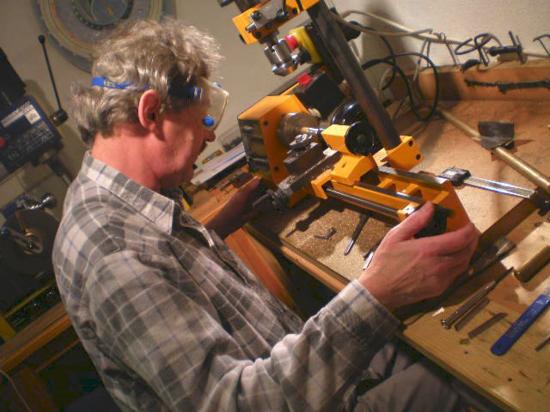 Cookie Policy
My site uses a friendly cookie that is stored on your computer. Using this website implies agreement to this